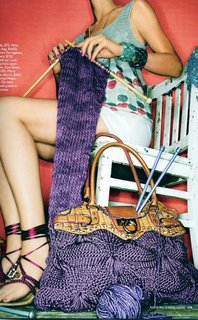 i'm not so sure...and why does the yarn look so shiny? what do you think? like? hate? meh?
p.s. thanks to
olga jazzzzzzy
for the pic!
p.p.s. i love how they make the chick in the pic a knitter. yeah, like a
real
knitter would actually buy the bag instead of spend three months of her life trying to figure out how to knock it off. um. on second thought. maybe she's onto something there...